Branching Out Construction
"Integrity above all else"
Every day, Branching Out Construction will be an advocate for our customers. We develop a positive relationship with our customers by approaching our work with a high level of integrity and responsibility, providing quality service, and respectful communication.
Branching Out Construction accomplishes this by providing a broad range of services that empower our customers to create the ideal residential or commercial dwelling that they envision. We have implemented communication, management, and quality control processes with the latest innovative computer software unique to the construction industry that ensures consistent exemplary customer service. And we aim to create a company culture and a level of employee behavior that raises the bar in the contracting business.
"Integrity above all else" is not just a slogan. It's how we do business. Branching Out Construction will be the contractor that customers call on because they know we are the contactor they can count on.
We Are
GAF Certified Contractors
When you hire a GAF Certified Residential Roofing Contractor, you have access to lifetime limited warranties with the best coverage in North America. With only 7% of roofers being GAF Certified contractors, we meet a professional standard of excellence and are up-to-date with the latest technologies.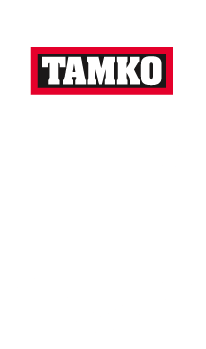 We Are
TAMKO PRO Certified Contractors
As TAMKO Pro Certified Contractors, we have access to vendor discounts and special offers, including one of a kind enhanced shingle warranties, that help us deliver the best service to our clients.
Our Services
Roofing
---
From replacements to repairs, we have the knowledge and experience to fully service your roof.
Gutters
---
We have a variety of gutter options and services to perfectly fit your existing needs.
Remodeling
---
Upgrade your living space and breathe new life into it with our remodeling services.
Our Values
The foundation for Branching Out Construction was established over 20 years ago. We operate on some fairly basic values. It's a team effort from the top down. We believe in our people: our team. They understand and share our overall goals for individual and company success.
Integrity
---
Just be honest with the customers. Do what you tell them you're going to do. And our Branching Out Construction team will exhibit truthfulness every step of the way. We believe this is a cornerstone for success.
Gratitude
---
It might sound like a cliche, but by golly, we sure do appreciate our clients. And we want our team to show their gratitude not just by saying "Thank you" but also in the way we communicate and treat each customer.
Benefiting The Customer
---
Delivering the job we promised is job #1. Are we delivering exceptional value? Superior craftsmanship is a high bar but that's what we aim for.
Accountable
---
From the leadership on down we take ownership. When everything is smooth and on time there's a "Way to go!" and high fives all around. And if things don't we don't point fingers. The team gets it fixed.
Attention Active Military, Veterans, and Retirees
Thank you for defending our freedom!
GAF, a U.S.-based corporation, is giving back to our troops.
U.S. Military Troops get a $250 Rebate when they install a GAF roofing system on their home and purchase an Enhanced Warranty.
More Than Just A Quick Quote
Branching Out Construction will give you a free expert inspection, no-cost evaluation, and then an estimate. Give us a call at (813) 853-0810 or fill out our online form.